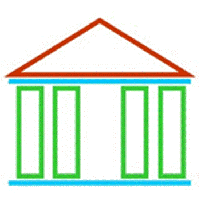 Would you like to change one small thing (or change the whole system) to make democracy work better for all of us? This event is for everyone who has something positive to say about local democracy and for anyone who is up for a challenge. Not enough of us are interested in local decision making – we are leaving decisions up to others and fewer people are voting. We seem increasingly unhappy with the process of how we're governed, the options available to us and the results.
Meanwhile, the relationships between public services, councillors and local communities are changing. Budget cuts mean that local councils have some tough decisions to make. We're all looking for new ways of doing things, to make sure we keep the services and activities that matter to our communities. It's important that everyone has a voice in these decisions.
Attendees include Dr Paul Hepburn of Liverpool University, and Dr Andrew Mycock of the University of Huddersfield (who are a partner in the event). Both will be doing lightening talks and participating, if not running, open workshops. Other attendees range from councillors, officers and activists interested in re-designing local democracy, travelling from as far as Devon and Scotland.